Alton Sr High School


Class Of 1970
Lee Russell
Profile Updated:
April 29, 2023
| | |
| --- | --- |
| Residing In: | North Port, FL USA |
| | |
| --- | --- |
| Spouse/Partner: | Pat Hagen-Russell (Prather) |
| | |
| --- | --- |
| Occupation: | Veterans Representative, State of IL (Retired May 2020) |
Children:
Ben born 1971
Malia born 1981
| | |
| --- | --- |
| Military Service: | US Army, Medical Specialty Corp |
Comments:
Too many life experiences of marriages, children, divorces, education and multi careers for in-depth details. I'm willing to fill in and share gaps with anyone interested reminiscing our stories.
School Story:
Alton schools - Thomas Jefferson 2nd, Gilson Brown 5th, Mason 6th, East 7-9, Alton High 10-12. Colleges - U of Kentucky, Saint Phillips Academy (TX), Park College, Webster University. I too, remember classmates, teachers, classes (a few of them anyway), sports and after school events. My memories wonder back to talking with and watching classmates crossing the "pit". Anyone else remember the fear, no anxiety, over losing your class schedule? Or forgetting location of our lockers? Then finding your locker, and not able to remember the combination? I blame my continued anxiety over the last question as to the reason I still have problems remembering passwords. Don't believe me? Ask site Webmaster, Clyde F. how many requests I have sent to have password reset. I would like to thank everyone for the experiences, our friendship and education received as a "Redbird". I believe that foundation has assisted me with navigating this journey of "life experiences".
Lee Russell
added a photo to his profile gallery. New comment added.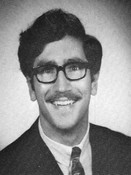 It is good to see that you have been working as a veterans's representative. Starting with my time in the Army and then the 44 years working at the VA I saw all sorts of tiomes where service members didn't get a fair shake and the power of the system was stacked against the individual. As an officer and as a social worker I always tried to advocate for those who worked with or for me as well as patients. And sometimes I just did things on my own to improve the lives of vets, whether it was get a bicycle helmet or headlight for a vet's bicycle, paying for food or busfare out of my own pocket, arranging for volunteers to help a disabled vet move, providing male appropriate watch and accessories for a female to male transgender patient or going to bond court on a Saturday morning on my own time to help a vet get bonded out of Cook County Jail as a character witness called in by hid attorney, I always tried to find the ways that I could help a vet who was caught in a corner. I am proud that former patients stop me on the street or in public places or in the halls of Hines VA Hospital (where I worked 44 yrs) to thank me me for what I have done to help them. I am very proud of the claims work that I did to help vets get Aid & Attendance , Service Connection, NSC Pension, expedited admission to State Veterans Home or access to medical care in the VA when their income appeared to exceed the financial cut off for NSC Veterans (it never amazed me how little the people who made these decisions knew of the exceptions allowed under V A regulations or the history and life situation of the vet they denied care to when I used the vety same regulations to get the vet thed medical c are he or she needed) Advocacy is one of the most important things that an Veteran Rep can offer to a vet, often the vet is left out wh yen they are in fact eligible for services if only some one would dig a little deeper.\ It was sad to see VA employees work so hard to deny medical care to a vet when they could have worked less hard to get them the care they needed. I ended up helping so many vet's with benefits that my name got around as a "Service Officer" when in fact I was a social worker employed by the VA.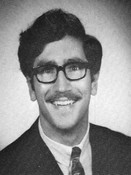 Posted on: Jan 06, 2021 at 8:26 PM
Lee, in OUR time in the Army, your 21 years active and my two years active and 18 years Reserve I don't doubt that you and I probably passed in the hallway of some Army hospital or another. I really agree with you that AHS very much assisted me in navigating life experiences as a student, an officer and a VA Social Worker.
UA-65185612-1